For over 80 years the Brighton Orpheus Choir has been making music. It has built an enviable reputation based on performances of the classical choral repertoire, whilst also exploring the work of contemporary composers. The choir performs 3 concerts a year in the city with professional soloists and orchestra.
We rehearse from 7.30 – 9.30pm on Wednesday evenings in term time at the Friends Meeting House, Ship Street, Brighton.
We are a friendly welcoming inclusive non-religious group that welcomes new members. The Friends Meeting house is fully accessible to wheelchairs. So, why not join us? You don't have to be a perfect sight reader, although you do need to be able to read vocal music. A good ear and the ability to feel the music's harmony is an advantage.
Our next open evening for new singers takes place at 7.30 pm on Wednesday 21st September.
One of our objectives as a charity is to assist other charitable institutions. We do this by having a retiring collection at all our concerts and Christmas Carol Singing at Brighton Station each year.

Musical Director: Nick Houghton
Conductor and organist Nicholas Houghton first conducted us in 2019 and became our permanent Musical Director in 2022.

Nick is a full-time freelance player, accompanist and choral director, with his own 17th century style chamber organ (built for him by Goetze and Gwynn in 1985) and Bizzi harpsichord.
Having begun his musical career at the age of seven as a chorister at Coventry Cathedral, Nick studied organ with David Lepine, Robert Weddle and Nicolas Kynaston, and music at Bristol University. He went on to hold a variety of teaching roles in both the independent and state education sector including five years as Head of the East Sussex Academy of Music (ESAM) in Lewes.
Nick has been conducting choirs and running choral workshops for over forty years, including eight years with the Reading Haydn Choir and fifteen with the Downland Chorale in Surrey. He is currently Music Director of the Lewes Singers, the East Sussex Community Choir, the Lewes Chamber Choir and the Brighton Singers. He has recently taken up the position of Chorus Master for New Sussex Opera.
Since 2012 Nick has been the Director of Music and Organist at St Michael's in Lewes, founding the Sunday Recitals series there a year later. He is a Fellow of the Royal College of Organists.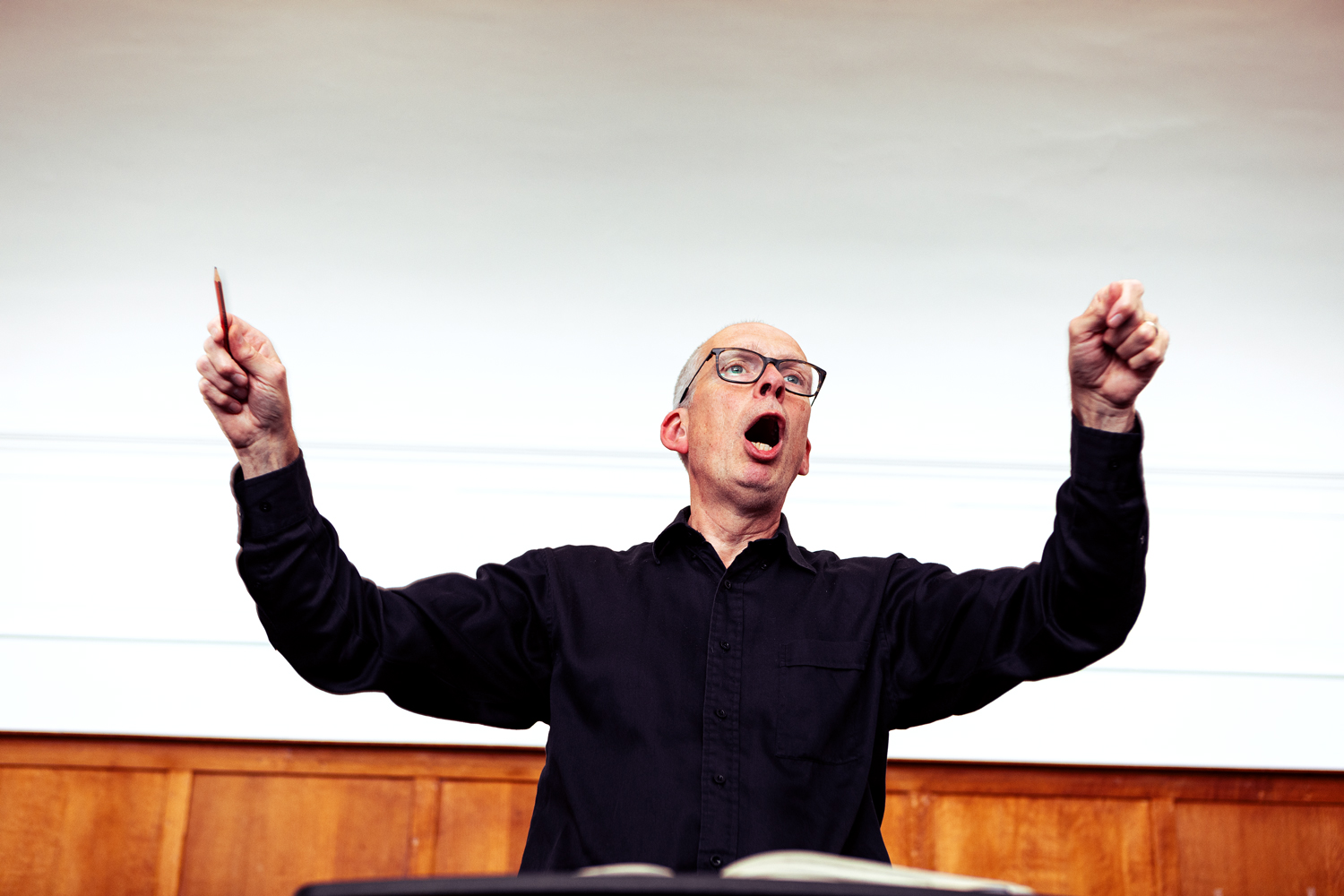 Accompanist : Nicola Grunberg
Nicola Grunberg became the accompanist of Brighton Orpheus Choir in 2016.
Nicola started piano lessons at the age of five. She spent some years as Fanny Waterman's pupil before going to the Royal College of Music where her teachers were Lamar Crowson and Kendal Taylor. After graduating from College she continued her studies with Professor Enrique Barenboim in Israel.
She has performed extensively as soloist, chamber musician and accompanist, appearing in all major venues in London and throughout the UK. She was married to the distinguished violist Cecil Aronowitz, and in 1976 they gave the first British performance of Shostakovich's last work, the Sonata for Viola and Piano, at the Aldeburgh Festival in the presence of the composer's widow.
She has worked as official accompanist at the Britten-Pears School, the Mayer-Lismann Opera Centre in London, Stowe Opera, the Guildhall School of Music and Drama as well as for competitions, auditions, exams and diplomas. For many years she taught at the Purcell School of Music in London, and privately has taught at all levels from beginners to diploma standard.
In October 2014 Nicola was a member of the jury at the first Cecil Aronowitz International Viola Competition which was held at the Birmingham Conservatoire.